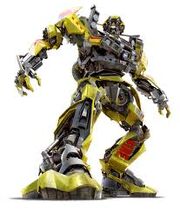 "Everyone need's a medic. Count me in."
Class: Generalist
Ratchet
Health: 2/5
Stamina: 5/5
Attack: 2/5
Defense: 5/5
Accuracy: 3/5
Evasion: 3/5
Team-Up Bonuses:
Far, Far Away
Autobots
More than Meets the Eye
Big Guns
Safety First
Tin Men
Fully Armed
Proud to Serve
Passives:
Cybertronian

​Immune to Bleeding, Poisoned, Biofeedback, and Bio attacks

Robot Mode

​Chance to heal an ally after that ally is attacked (half of damage done)
Cannot heal self

Combat Medic

All allies have a ​40% chance to remove a debuff and recieve a heal before attacking
Moves:
Laser Scalpel (Ranged Energy) - All enemies, 1 hit.

​Medical Efficiency (2 rounds)

All attacks have a chance to cause disadvantage

Melt Armor

Relax, I'm an Emergency Vehicle (Melee) - Single target, 1 hit.

​Switches from Robot Mode to Alt Mode

Alt Mode

Takes reduced damage from counter and follow-up attacks

Right of Way (2 Rounds)

Burst of Speed 
Precounters melee attacks 

Valiant Veteran 

​Multi-Function

Surgeon's Skill (Melee Slashing) - Single target, 2 hits.

Requires Robot Mode
Shred
Disadvantaged

Burnin' Rubber (Melee) - All enemies, 1 hit.

​Winded (30%)
Exposed
Disoriented (30%)

'Energon Repair Ray (Buff Heal)'​ (2 Round Cooldown) - One ally

Energon Repairs

Removes a single debuff
Restores health and stamina every turn
Ad blocker interference detected!
Wikia is a free-to-use site that makes money from advertising. We have a modified experience for viewers using ad blockers

Wikia is not accessible if you've made further modifications. Remove the custom ad blocker rule(s) and the page will load as expected.