As originally posted by Leojsaad the 8/04/2014
Welcome to another one of my Fanwork posts, today featuring Hazmat!
Modern Hazmat
Class: Blaster
Base Stats: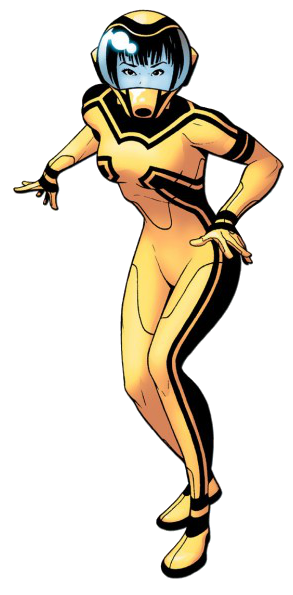 Health:           
Stamina:        
Attack:           
Defense:       
Accuracy:      
Evasion:        
Passives:
Hazmat Suit

​Immune to Radiation Exposure
Takes half damage from Energy attacks

Leaky Containment

​Applies Radiation Exposure to all enemies and all allies every round
L1 Ability - Radiation Blast (Energy Ranged) -  / One Hit / No Cooldown
Special Properties
One Enemy
Radiation Exposure x2
Melt Armor
L2 Ability - EMP Blast (Energy Ranged) -  / One Hit / No Cooldown
One Enemy
Fried Circuits
Obsolete Tech
Self
L6 Ability - Containment Priorities (Buff Debuff) -  / 100% Chance / 4 Rounds Cooldown
Special Properties
All Enemies
All Allies
Radiation Strength (3 Rounds)

Removes and prevents all stacks of Radiation Exposure
Chance to counter attacks from targets with Radiation Exposure
L9 Ability - Burst  (Energy) -  / One Hit / 3 Rounds Cooldown
Special Properties
Catastrophic
Desperation Attack
Exploit Radiation
Deadly Crits
Well, that's it. Thanks for reading and post your thoughts on this fanwork on the comments!
Ad blocker interference detected!
Wikia is a free-to-use site that makes money from advertising. We have a modified experience for viewers using ad blockers

Wikia is not accessible if you've made further modifications. Remove the custom ad blocker rule(s) and the page will load as expected.