We already know that additional movesets via alts is now possible with the addition of the Mark 42 and Iron Patriot armors. We've known that additional movesets were possible since the introduction of Cable, and through the releases of Punisher, Vision, and Omega Sentinel, but these are move-based changes and you retain the ability to switch between movesets during combat. With the Mark 42 and Iron Patriot armors, what you have is the same character that has been upgraded or in a certain way modified. I would assume that these two are not the first and last of their kind so I decided to make a list of possible character that might also get alts with new moves. (The list isn't complete so feel free to make suggestions or say why you don't agree with a certain character, I will be making additions/detractions).
Captain America ➔ Steve Rogers/Super Soldier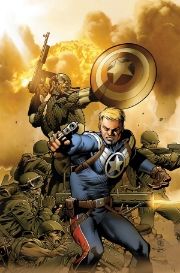 Steve Rogers/Super Soldier
Hawkeye ➔ Ronin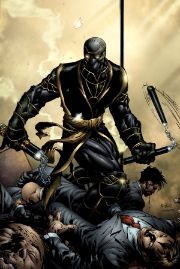 Ronin
Psylocke ➔ Original Psylocke
Original Psylocke
Spider-Man ➔ Iron Spider
Iron Spider
Ad blocker interference detected!
Wikia is a free-to-use site that makes money from advertising. We have a modified experience for viewers using ad blockers

Wikia is not accessible if you've made further modifications. Remove the custom ad blocker rule(s) and the page will load as expected.